Complete AC Repairs in Broward County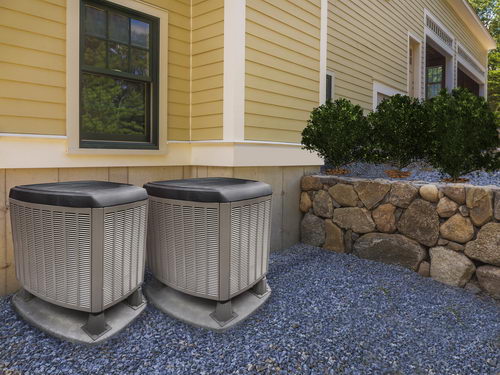 When you live in Broward County, having air conditioning in your home isn't the luxury it was considered a while ago. It is an absolute necessity. Just imagine how brutally hot it would be if you had lived in the days before the wonderful invention of the magnificent air conditioning system. We are indeed lucky to have our HVAC units to keep our homes nice and cool, regardless of how thigh the temperatures and humidity are outdoors. As with any type of mechanical equipment, air conditioners do break down. Unfortunately, these break downs rarely occur during regular business hours. When this happens, many people are at the mercy of overpriced emergency AC repairs companies in Broward County. Some AC services companies often double or triple the cost of 24/7 AC repairs simply because the HVAC unit goes down after traditional hours. Polar Air Conditioner Corp. offers 24/7 AC repairs without the customer needing to take out a second mortgage.
Broward County Emergency AC Repairs
The elderly and those with young children can be faced with tremendous problems when the HVAC unit fails to cool the Broward County home or condo. Little ones and older people are much more prone to heat stroke and other heat related medical issues than healthy adults. The ability to regulate the body's own temperature is compromised in infants, tots and elders. For this reason, it is essential to have emergency AC repairs performed as soon as possible. This can help to prevent the illness, and even the death of your loved ones. Calling a 24/7 AC repairs company is better than facing the possibilities of hospital bills. Polar Air Conditioner Corp. provides emergency AC repairs throughout Broward County.
24/7 AC Repairs in Broward County
A Broward County homeowner's HVAC unit is an important aspect of the home or condo's equipment. When the refrigerator stops working, you can always use a cooler with ice to keep the needed items cold however; when the AC quits, you really can't hop into the cooler to stay comfortable. Besides, mold and mildew will begin to grow almost immediately without effective air conditioning. This will pose a long term problem, as well as a major health hazard. Finding a reputable 24/7 AC repairs company in Broward County is of the utmost importance to protect your home from mold and mildew. Polar Air Conditioner Corp. has HVAC technicians ready for 24/7 AC repairs in Broward County.
Reliable Broward County AC Repairs
Polar Air Conditioner Corp. offers complete AC services and repairs in Broward County. Their expert HVAC techs are available to perform emergency AC repairs 24/7. When your HVAC unit fails, call the professionals at Polar Air Conditioner Corp. at 786-417-7117 as soon as possible.