Complete AC Repairs in Aventura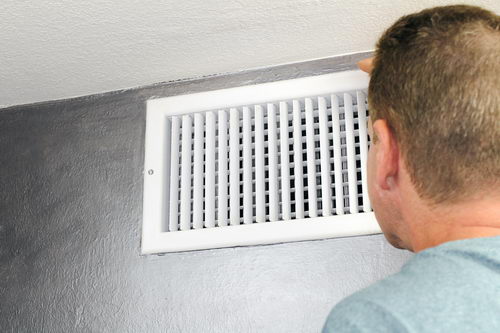 There isn't a Aventura property owner who would consider it a blessing when the HVAC unit in the home all of a sudden stops working properly. Nobody likes to be without air conditioning and even more so, nobody likes to pay for AC repairs to their Aventura HVAC unit. Unfortunately, everything breaks down at some point, and this includes air conditioners. The key is finding the right AC repairs company that can perform regular AC maintenance to help eliminate the chance of unexpected breakdowns. Even when there are necessary AC repairs, the homeowner will have a greater peace of mind knowing that there is an established relationship already in place with a local, Aventura AC repairs and maintenance company. Polar Air Conditioner Repair Corp. offers complete AC repairs in Aventura and the surrounding areas.
Aventura AC Repairs and AC Maintenance
Few people in Aventura understand the need for regular AC maintenance. It's best to think about it as if the HVAC unit was a car. Every automobile requires regular maintenance in order to keep it in proper running and stopping condition. Without having the vehicle checked and serviced regularly by an ASE Certified Master Technician in Aventura, the car owner could find himself in an accident because the car just failed to stop. The same holds true when it comes to an HVAC unit. A professional AC repairs technician should inspect and perform necessary maintenance on the system to keep it running smoothly and properly. With regular AC maintenance, the Aventura homeowner will be made aware of any visible problems that will need AC repairs in the near future, and this maintenance AC service can help to extend the life of the HVAC unit. The professionals at Polar Air Conditioner Repair Corp. can help to keep your house cool when you need it.
Emergency AC Repairs in Aventura
In an emergency situation, it can be very difficult to find a reputable AC repairs company. Let's face it! When your car breaks down and you need to use a different mechanic, he's more than likely going to charge you more than your regular mechanic. Aventura homeowners find themselves in the same situation when their HVAC units fail to work. It's better to have a "go to" AC repairs and AC maintenance company that will treat you fairly, and charge you affordable prices for the needed emergency AC repairs. Polar Air Conditioner Repair Corp. offers 24 hours emergency AC repairs and treats all of the customers fairly and with integrity.
AC Repairs Company with Skilled Technicians
Polar Air Conditioner Repair Corp. takes pride in the fact that they only employ AC repairs technicians with integrity. Whether you need regular AC maintenance or emergency AC repairs, the Aventura homeowner will be treated like they were members of the family. Call (786) 417-7117 or (954) 744-6672 to see why so many Aventura residents consider Polar Air Conditioner Repair Corp. the only AC repairs company to use in the area.