Broward County AC Installation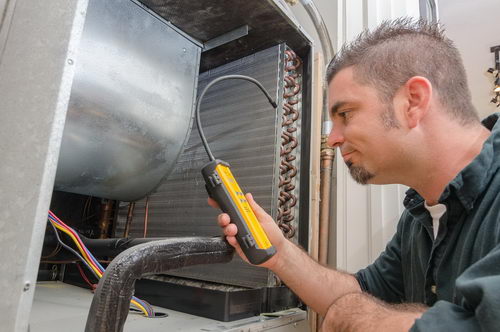 Anyone who has ever had a new home built for their family, knows that it seems like the estimated cost of building is never anything near the reality of cost. Most builders simply go by the costs involved with the last build that they did. This includes the last AC installation they had done in Broward County. We all know that prices change rapidly in every industry under the sun. Look at the price of milk or eggs or even beef over the last year. The prices of groceries have gone up quickly, and so have the prices of darned near everything. The cost for AC installation in Broward County have not been immune. Think about it! The manufactures of the HVAC units need to pay their employees. The truck drivers transporting the units need to be paid, and their fuel bills need to be recompensed as well. The Broward County AC installation techs need to earn enough to feed and house their families. It's best to have the builder get an actual estimate from a reliable AC installation company prior to the build. Polar Air Conditioner Corp. provides realistic AC installation estimates for Broward County builders.
AC Installation in Fort Lauderdale
Every Fort Lauderdale home or condo owner hopes that their HVAC units will last for a very long time. In all reality, they do last a good long time so long as they are regularly maintained by professional AC services professionals serving Broward County. Unfortunately, a long time is not generally the lifespan of the home. For the most part, a well maintained HVAC unit will last ten to fifteen years with the necessary repairs. Polar Air Conditioner Corp. offers affordable AC installation services in Fort Lauderdale and throughout Broward County.
Reliable AC Installation in Broward County
It can seem to take forever to find a reliable Broward County AC installation company. There are so many AC services companies popping up and then fizzling out as fast as a falling star that it is enough to make your head spin. Going with a fly by night AC installation company is a horrible idea, regardless of how inexpensive they are. Besides, they won't be there to honor their warranties, so you will be up the creek without a paddle if something happens to the HVAC unit. Polar Air Conditioner Corp. has a stellar reputation of providing quality AC installation services for decades in Broward County.
Complete Fort Lauderdale AC Installation
The AC installation technicians at Polar Air Conditioner Corp. are highly skilled professionals. They perform complete AC services, including 24/7 AC repairs in Fort Lauderdale and all of Broward County. Call 786-417-7117 for a reliable estimate on AC installation for your Fort Lauderdale residence or commercial property.