AC Repairs in Hallandale Beach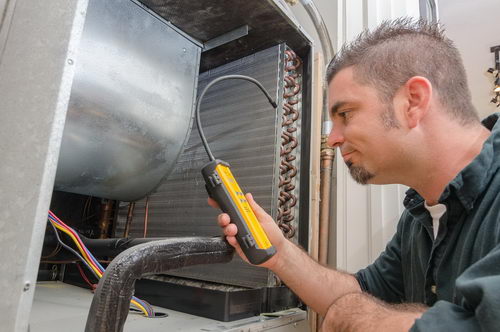 In all honesty, nobody is prepared to deal with waking up in a pool of sweat because their HVAC unit has all of a sudden decided to stop working. These are things that the average Hallandale Beach homeowners simply cannot predict. Unfortunately, the air conditioner rarely stops functioning properly right after a person has received an income tax refund, or has been surprised with a fat bonus check from work. The truth is that ACs generally breakdown at the most inopportune times, such as when the in-laws are coming to visit or there is record-breaking heat in the Broward County area. Finding a company for professional AC repairs during an emergency can be like looking for a needle in a haystack. You might get lucky and find one, or you could come out empty-handed. Polar Air Conditioner Corp. is a full services AC services company that provides non-stop emergency AC repairs in Hallandale Beach 24/7.
Affordable Hallandale Beach AC Repairs
Unfortunately, the cost of everything has been increasing over the past decade however; for the most part, people's salaries have stagnated and stayed the same. This makes it hard for the average Hallandale Beach family to afford unexpected expenses such as emergency AC repairs. Of course, the HVAC unit will need to be fixed as soon as possible, as there are health hazards to living in Hallandale Beach without AC. Older people and young children are at a greater risk of heat stroke than that of healthy adults. Heat stroke is not something to mess around with as it kills many people in this country every year. It's important to enlist the services of an emergency AC repairs company. Polar Air Conditioner Corp. offers non-spot AC repairs for homeowners in Hallandale Beach and the surrounding cities.
Hallandale Beach Professional AC Repairs
Many Hallandale Beach homeowners experience mold issues at some time in their lives. This is caused by the high levels of humidity in the state. When a person's HVAC system goes down, the levels of humidity inside of the home are drastically increased thus; making it a perfect environment for mold to grow. Mold is not any easy thing to get rid of, and is costly and time-consuming to remove. Emergency AC repairs are necessary to prevent mold growth, and make your home comfortable again. Polar Air Conditioner Corp. has expert AC repairs technicians who provide emergency AC services in Hallandale Beach and all of Broward County.
Complete AC Services in Broward County
Whether you live in Hallandale Beach, Aventura, Davie, Pembroke Pines, Cooper City or Hollywood FL, Polar Air Conditioner Corp. is ready to provide emergency AC repairs 24/7. Call 786-417-7117 or 954-744-6672 anytime day or night, and the professionals at Polar Air Conditioner Corp. will be happy to perform the AC services needed to get your home cool and comfortable again.