24/7 AC Repairs in Plantation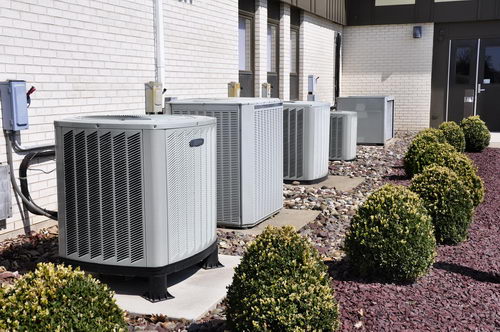 It is absolutely essential that the HVAC units in Plantation homes work effectively, in order for the residents to be comfortable. Of course, there are days during the winter months that a property owner could open up the windows and enjoy the cool weather however; the rest of the year can be truly brutal. Just imagining being without a working HVAC unit in August can make a Plantation resident break a sweat. It's unfortunate that so few people have a "go to" AC repairs services company. Everybody has a doctor, mechanic and even landscaper that they trust, but only a handful have a trusted AC repairs technician saved in their phones. Then, the homeowner needs to scramble and take a shot in the dark that the AC repairs company they hire is honest about the needed repairs, as well as the price on the bill. This is never a worry when the Plantation homeowner hires Polar Air Conditioner Corp. They are the AC repairs company with integrity.
Plantation Emergency AC Repairs
It's a rare occurrence for an HVAC unit to stop working during a cold snap in December or January. Things just are never that easy. For the most part, air conditioners fail to cool during the hottest days of the year in Plantation. Having a trusted AC repairs company in place will give you peace of mind. Unfortunately, there are relatively few AC services technicians that will provide homeowners with 24 hours emergency AC repairs. Most that do will charge ludicrous rates for going to the Plantation property after hours. Taking advantage of people when they are having AC services issues is not the way to do business and grow a customer base. The expert AC services technicians at Polar Air Conditioner Corp. offer emergency AC repairs in Plantation at incredibly affordable rates.
24 Hour AC Repairs in Plantation
Being without a working HVAC unit can be much more than uncomfortable for Plantation residents. Without an effective air conditioner, the humidity inside of the home will be increased and will promote the growth of mildew and mold. Mold is a problem in Plantation in the best of situations, but added humidity can make it one hundred times worse. Mold and mildew can exacerbate health problems and breathing issues, such as allergies, asthma and COPD. Polar Air Conditioner Corp.'s AC repairs specialists will fix your HVAC unit, regardless of whether it is day or night.
Complete AC Repairs in Plantation
Whether you need AC maintenance, AC repairs or and emergency AC services, the technicians at Polar Air Conditioner Corp. are happy to help. With affordable rates, experienced AC repairs techs and 24 hour emergency AC services, Polar Air Conditioner Corp. is the HVAC company most sought after in the Plantation area. Call 786-417-7117 or 954-744-6672 for all of your AC repairs needs.