The HVAC Compressor That Just Won't Stop Running in Hollywood, FL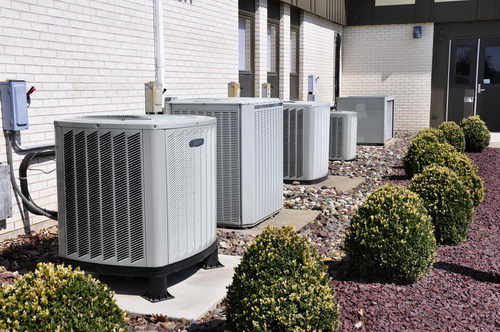 One of the biggest problems that Hollywood, FL homeowners experience is their HVAC compressor just won't stop running. They'll run and run and run but not effectively cool the house or condo. This can be really frustrating as the home is uncomfortable to be in and the electric bill slowly creeps upwards until it becomes astronomical.
Many times, this is because the air conditioning filter has become clogged and has caused the HVAC unit to freeze up. This is a preventable problem. The HVAC unit requires a fair amount of airflow in order to work properly. When the air filters become blocked with dust, pet hair and other debris the ability of the HVAC unit to draw in air is hindered. The professionals at Polar Air Conditioner Corp. recommend that the filters for HVAC units be changed at least once per month and more often for Hollywood, FL homes with pets.
The A/C Filters Didn't Fix the HVAC Problem
If the Air conditioning filters were clean or were replaced to no avail, you'll need to call a HVAC specialist company in Hollywood, FL. It's important to know that although the problem wasn't the A/C filter, it might not necessarily be a catastrophic issue with the HVAC unit. Sometimes, it can be as simple as the timer went off schedule due to a power outage or the high voltage relay went bad. These are not budget busting repairs and the licensed and insured HVAC repairs technicians at Polar Air Conditioner Corp. will be happy to help you get your home back to comfortable temperatures quickly and affordably.
Hollywood, FL A/C Repairs
Unfortunately, HVAC compressors aren't built to last forever. They can short out and need to be replaced. A qualified A/C repairs company can help. Their HVAC technician will do some testing to find out the viability of your HVAC unit in Hollywood, FL. After this testing, the air conditioning services technician will let you know what needs to be done to make your home a comfortable oasis again. It is essential that you get a written estimate from the company prior to agreeing to any repairs. This will help to protect you from being overcharged for the A/C repairs to your HVAC unit. If you're looking for free estimates for A/C repairs in Hollywood, FL, you can get a free estimate from Polar Air Conditioner Corp.
Hollywood, FL's Most Trusted A/C Repairs Company
Polar Air Conditioner Corp. is the most trusted A/C repairs company providing affordable HVAC repairs in Hollywood, FL. They offer free estimates and high quality repairs that won't send you to the poorhouse. Call (954)744-6672 to speak to the friendly professionals at Polar Air Conditioner Corp.