New HVAC Unit Installation in Fort Lauderdale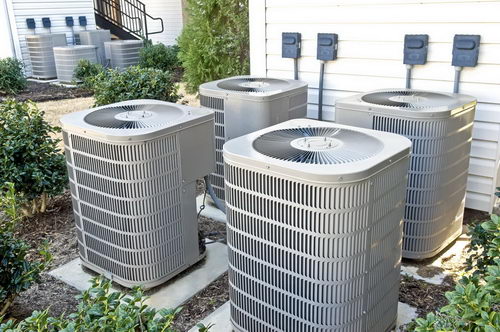 It's never a good thing when the air conditioning goes out in a Fort Lauderdale home or office. The heat can be brutal and turn the indoors into ovens. This is not only uncomfortable but can be hazardous to your health. Without a working HVAC unit, people can suffer from a variety of illnesses ranging from a minor heat rash to a deadly heat stroke.
It's essential that properties in Fort Lauderdale have effective air conditioning, especially during the summer months. Once you have air conditioning problems, finding a fair HVAC unit installation company is in order. Unfortunately, there are too many unscrupulous A/C repairs companies in the Fort Lauderdale area. At Polar Air Conditioner Corp., the professional HVAC technicians care about their clients' comfort and provide fair estimates for HVAC unit repairs and installations.
Hallandale Beach HVAC Repairs
Many people tend to go into a panic when their HVAC unit stops providing them with the cool air they need to be comfortable. With so many A/C repairs companies that are ready, willing and able to take advantage of their clients, it's no wonder people panic. It's really hard to find a reliable HVAC repairs company that has integrity in the Hallandale Beach area. In this day and age, there simply aren't many companies that value a clients' business as well as their own reputations. Polar Air Conditioner Corp. is one of the very few HVAC repairs companies that has integrity and cares about their clients.
A/C Repairs in Pembroke Pines
When it comes to A/C repairs in Pembroke Pines, not all HVAC technicians are alike. Sure, there are loads of people on Craigslist and such offering A/C repairs at really cheap prices. It's highly doubtful that a reputable HVAC repairs company that is both licensed and insured is advertising on this sort of venue. For the most part, a reputable company will have a viable website as well as an address. Those that provide only a phone number should probably be avoided. It's always better to hire professional and reputable A/C repairs technicians than to go with a cut rate provider. Although the A/C repairs service providers at Polar Air Conditioner Corp. offer affordable prices, they do not shortcut on the work they provide.
Affordable HVAC Unit Installation in Fort Lauderdale
With the economy being in the toilet, finding affordable HVAC unit installation technicians is becoming harder and harder to do. Everybody is having it tough in the Fort Lauderdale area. Polar Air Conditioner Corp. understands this which is why they continue to offer affordable prices, regardless of the state of the economy. Call (954)744-6672 to see why so many homeowners in Fort Lauderdale, Pembroke Pines and Hallandale Beach recommend them