HVAC Inspections and AC Services for Homeowners in Fort Lauderdale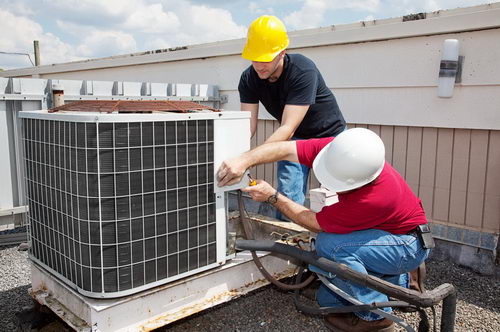 It is very important for every property owner in Fort Lauderdale to have professional HVAC inspections and AC services performed every year, like clockwork however; it is equally important that the homeowner does a HVAC inspection on their own every month. In all honesty, it will take a mere five minutes of your time each week to inspect the air conditioning unit for potential problems that are obvious to homeowners in Fort Lauderdale.
To do a basic inspection, you'll need to go outside to the location of your HVAC components. Look to see if there is any water dripping from the components. If there is, you should immediately contact an AC services company in Fort Lauderdale. Of course, an annual HVAC inspection should be performed by professional AC services technicians. The professional AC services technicians at Polar Air Conditioner Corp. are happy to teach their Fort Lauderdale clients the proper way to do monthly HVAC inspections of their air conditioning systems.
Do It Yourself AC Services for Plantation Homeowners
The easiest thing that a Plantation homeowner can do regarding AC services for his HVAC unit is regular filter replacement. It's amazing at the number of people in Plantation who think there is a problem with their air conditioning systems only to find that they paid for an AC services technician to tell them they needed a new filter! Filters should be changed at least once a month, and more often if the homeowner has pets. People with asthma or allergies should also change the filters more frequently. This could do the world of good for the air quality within the Plantation home, and it could help the HVAC unit to work significantly more efficiently and as well as add to the longevity of the air conditioning system. The professionals at Polar Air Conditioner Corp. believe that a HVAC unit that is not properly serviced can fail sooner than expected due to lack of maintenance.
Annual HVAC Inspections and AC Services in Hollywood FL
It is of the utmost importance that homeowners in Hollywood FL have an annual HVAC inspection performed by professional AC services technicians every year. AC services such as air duct cleaning and coil cleaning are also essential to ensure the air conditioning system continues to run at its maximum efficiency. Polar Air Conditioner Corp. offers affordable HVAC inspections and AC services to the residents of Hollywood FL.
Honest AC Services Technicians
The HVAC inspection and AC services technicians at Polar Air Conditioner Corp. pride themselves on being honest and caring members of the community. They offer top quality AC services at affordable prices. Call (954) 744-6672 to learn how to keep your HVAC unit running smoothly for a long time.